Limited Time Offer
Complimentary Consultation
​​​​​​​Or 2nd Opinion
Includes Exam (D0150) And X-Rays (D0330)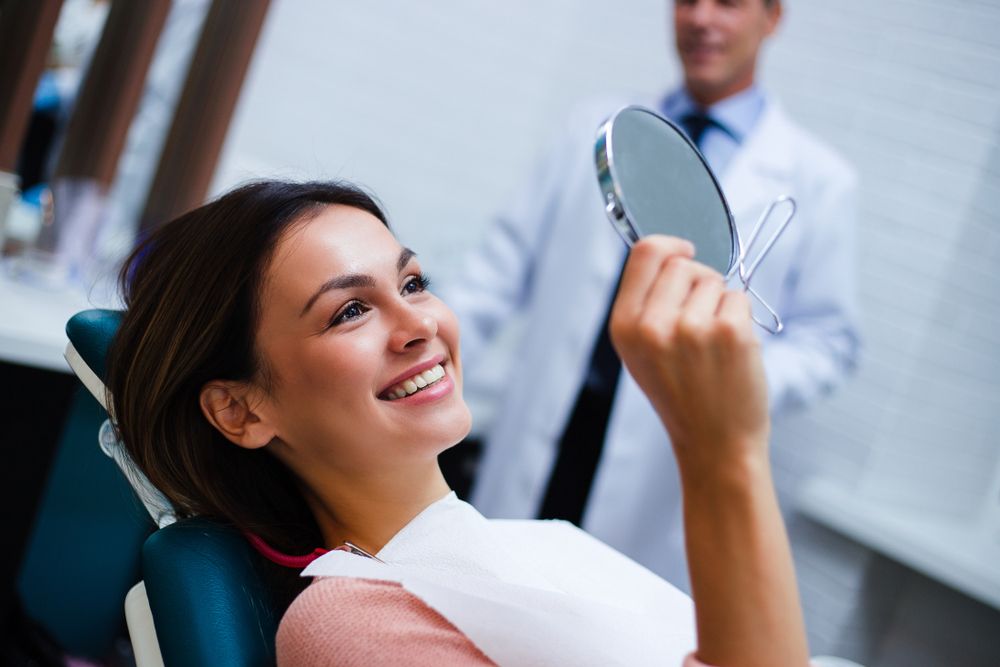 Having a new complete set of teeth in 24 hours may sound too good to be true. But, this advanced dental implant solution is actually not a myth. Teeth Next Day® will allow you to leave your dentist's office with a full tooth replacement all in a single day. The tooth replacement is a temporary prosthesis. However, it can give you a head start on achieving natural-looking permanent teeth.
What to Expect
Imagine a life where you can chew comfortably or speak clearly. A lot of people suffer from severe tooth damage or loss along one or both of their arches. Thanks to Teeth Next Day®, you no longer have to be afraid to show your teeth. If you are planning to get full-arch implants in one day, here's what you can expect.
Medical History Review. Before the procedure starts, your dental surgeon will conduct a thorough review of your medical history. Tell your surgeon about any existing medical conditions you have. Discuss with him the types of medications you are taking.
Complete Dental Exam. A comprehensive dental exam will also be carried out. Besides checking on your prior dental experiences, your doctor will also take X-rays and three-dimensional (3D) images of your teeth and jaw. Scans are taken to find out if the overall condition of your mouth is suitable for the surgery. Once your doctor confirms that your jawbone's quality and density can support the dental implants, he or she will explain the available options to achieve a healthy, custom-designed new smile for you.
Sedatives and Anesthesia. A controlled quantity of sedative will be delivered intravenously to help you relax. A local anesthetic will then be administered to numb the surgical site. This ensures that you feel no pain throughout the procedure, thus letting the surgery take place quickly and efficiently.
Surgical Procedure. Once you are sedated and comfortable, your surgeon will remove your diseased or failing teeth, then place the dental implants. During surgery, your dental surgeon will make an incision in the overlying gum tissue, then expose the bone underneath. Bone drilling is then performed once the bone is accessible. A hole will be prepared to place the dental implant metal post. In most cases, bone grafting takes place at the same time as implant placement.
Custom-Design and Fitting. Your surgeon will capture models of your implants. While you are still sedated, your doctor will administer medication to keep you numb and pain-free before going home and resting. Overnight, your Teeth Next Day® zirconia bridge will be carefully designed to specific requirements. It is then milled digitally for a precise fit, long-lasting strength, and aesthetically pleasing appearance. The next day, you will return to your surgeon to fit your new teeth. Your doctor will see to it that the size fits you perfectly. The final result should be comfortable, functions well, and looks great.
Do you want to restore your beautiful smile and do it right in one time? At Vero Dental Spa, we can perform full arch reconstructions. Visit our clinic in Vero Beach, Florida, today to see if you can be a candidate for Teeth Next Day®. Call us now at (772) 778-5550 to schedule your consultation.