Limited Time Offer
Complimentary Consultation
​​​​​​​Or 2nd Opinion
Includes Exam (D0150) And X-Rays (D0330)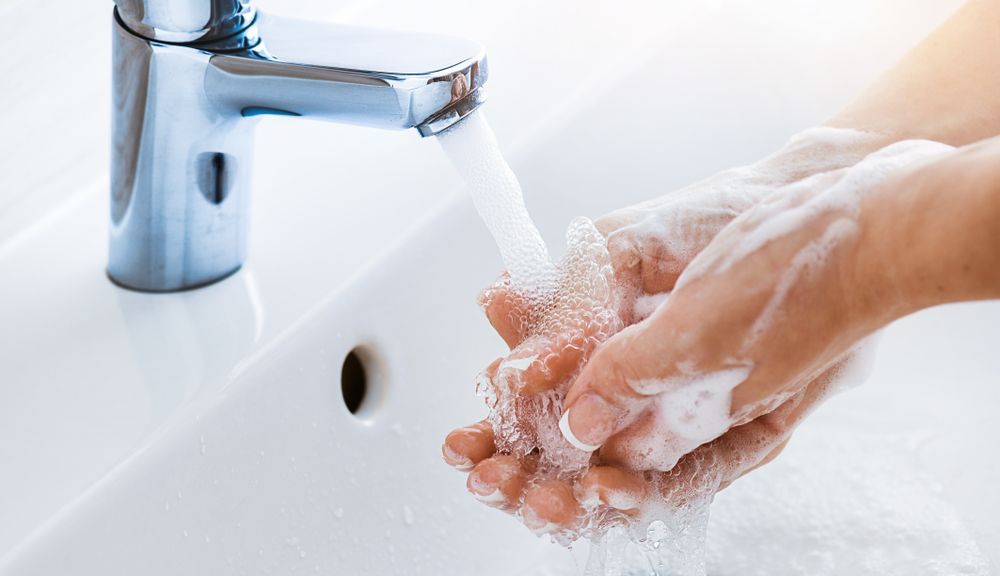 Patient and staff safety has always been and continues to be, one of our biggest priorities. One of the main ways in which we do this is by protecting everyone who enters our dental offices from the risks posed by transmittable diseases. This is particularly necessary because we deal with bodily fluids on a daily basis, which is one of the main methods of transmission for many illnesses.
Here are some of the techniques we are using to prevent the spread of germs in our offices to ensure that everyone is kept safe from infectious diseases.


Handwashing

Unsurprisingly, one of the most effective ways to prevent the spread of germs in any environment, including in a dental office, is to adhere to strict handwashing guidelines. When you attend a dental appointment, you should see your dental team washing their hands frequently. This includes when they enter or leave the office after they remove gloves and before they put gloves on.


Personal protective equipment

Also known as PPE, this is the equipment that will be worn by your dental team and will include gloves, masks, goggles, and more. This equipment protects both the professionals and their patients by providing a physical barrier between them. It is effective in protecting against both severe illnesses such as HIV and Hepatitis, and viruses such as coughs and colds.


Instrument cleaning and sanitization

There are lots of different instruments and tools used in dentistry. While some are single-use and disposed of after, others are used on multiple patients. Any equipment that is isn't disposable is comprehensively cleaned, disinfected, and sterilized between patients to ensure no cross-contamination. There are very specific protocols in place to guarantee effective sterilization of all tools and instruments in order to prevent the spread of germs in the office.


Cleaning the office


In addition to cleaning and sanitizing all instruments that are used, we are also applying strict cleaning practices to our offices. This is done using disinfecting sprays and wipes which kill any harmful substances such as viruses and bacteria on contact. Further protection is provided with the use of plastic barriers such as chair coverings.
In addition to basic hygiene practices to prevent the spread of germs, we have also implemented some of the newest and most advanced disinfection technology in order to ensure that our facility is fully sanitized.
These technologies include:
Medical Grade Air Purification

This purification system filters 99.99% of bacteria, viruses, mold, and pollen from the air within our office, significantly reducing the risk of any sort of contamination between staff and patients and vice versa.
UV Light Water Purification

This system ensures that 99.99% of contaminants are removed from the water used during treatment, keeping you as safe as possible.
UV Light Disinfection


By using this special disinfecting light, we can eliminate 100% of bacteria and viruses from all and any surfaces and equipment in our treatment rooms.
Extraoral Vacuum System

This cutting-edge vacuum spray captures all water spray that is produced by our instruments during treatment to eliminate the risk of cross-contamination.
If you would like more information about the methods we are using to prevent the spread of germs in our office, please don't hesitate to get in touch.