Limited Time Offer
Complimentary Consultation
​​​​​​​Or 2nd Opinion
Includes Exam (D0150) And X-Rays (D0330)
Welcome to Vero Dental Spa
Change Your Smile and Change Your Life at Vero Dental Spa!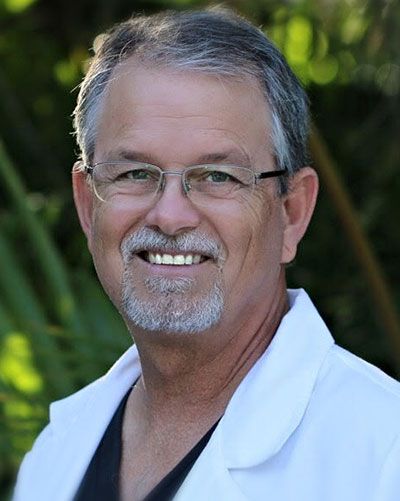 Dr. Jonothan Royal
​​​​​​​Fellowship, International
​​​​​​​Dental Implant Association
One of the most important decisions you can make in terms of your overall health is which dental practice to trust to restore teeth and your smile. The team at Vero Dental Spa value you as a patient and strive to consistently provide exceptional dental care. We hold ourselves to the highest standards when it comes to the quality of the dentistry we provide, whether your needs are General and Restorative Dentistry or Implant and Cosmetic Dentistry. All of our services are available with Sedation, so you can be sure you'll receive the care you need without the stress or discomfort often associated with going to the dentist.
Our doctors are specially trained and skilled to treat a variety of dental conditions ensuring you receive the care you need with your utmost satisfaction in mind. Our friendly team will take every step to make you feel special when you see us and to provide you with outstanding results so you'll be truly happy with your teeth and your smile. Our goal is to keep you smiling for a lifetime!
Our Unique Philosophy
Our practice is passionate about providing exceptional General, Cosmetic, Restorative and Implant dentistry to adults of all ages in an environment that gives you the attention you deserve and provides you the confidence to know you've chosen the right office for your dental care. Our practice combines years of experience with compassion and a kind, gentle touch. Our goal is to make every dental visit a pleasant and stress-free experience. We're committed to helping improve the quality of our patients' lives by giving them healthy teeth and attractive smiles so they can enjoy living their lives to the fullest.
Patient Reviews
"It is a great feeling to have experienced, technically up to date and compassionate care when going to the dentist."
-
Donald
Read More
Complete Care in One State-of-the-Art Facility
Our
Vero Beach practice
is a unique state-of-the-art facility designed to make you feel relaxed, comfortable and stress free during your visits. We are equipped with much of the latest technology in dentistry including digital x-rays, digital impressions,
and
lasers
to provide optimum care with your total comfort and safety in mind. Offering all the latest forms of
general,
cosmetic,
restorative
and
implant services
in one location creates a setting designed for optimum treatment and exceptional patient satisfaction.
Sedation Dentistry
allows us to treat patients who have anxiety about going to the dentist so they can get the care they need and experience absolutely no stress or discomfort.
The Comfort of a Tropical Spa
We designed the office with the look and feel of a tropical spa. All dental chairs have massage settings to keep you totally relaxed and at ease during your visit. We offer stereo headphones and 3D movies to keep you entertained while you're here. Aromatherapy flows throughout the office to soothe and relax our patients while keeping the office smelling fresh and clean. All of our treatment suites are totally private and our team of professional staff will take extra special care to make sure you have a uniquely outstanding experience during your visits.
Innovative Techniques: Leading Edge Dentistry
We incorporate the latest techniques in all aspects of care, utilizing the most proven and esthetically natural materials for Cosmetic Smile Designs, Teeth Restoration, Full Mouth Reconstruction and Dental Implant Surgery and Restoration. We use only the finest dental labs available to custom design smiles that look natural and beautiful. Empress Porcelain Veneers and E-max Porcelain Crowns offer the strongest and most naturally aesthetic restorations available in modern dentistry.
Teeth Next Day® offers patients with failing or missing teeth to have implant supported replacement teeth placed in our custom implant facility in JUST ONE DAY.
The Prettau Zirconia Implant Bridge is a permanently fixed, implant supported solution for individuals suffering with failing or missing teeth or for those who wear dentures. Zirconia is the strongest tooth colored material used in dentistry today. Zirconia will never chip, crack or break like acrylic implant supported options and is one of the most esthetic implant supported options available.
FEATURED CASE: FULL MOUTH RECONSTRUCTION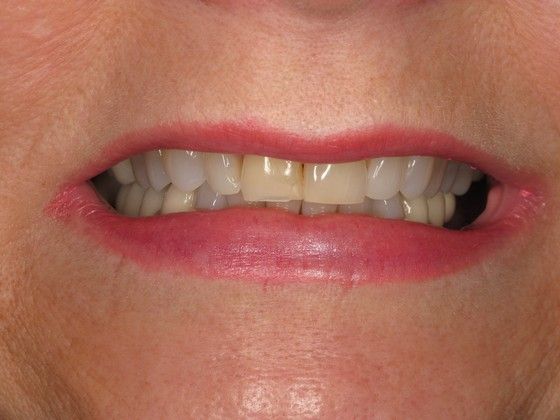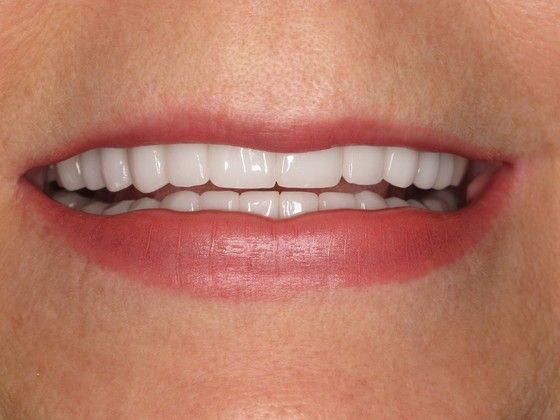 We Invite You to Visit Vero Dental Spa
If you would like to learn more about your first visit, our general, cosmetic, restorative or implant dentistry services, or are anxious about dentistry and would like to be treated with Sedation, don't wait another day to call us and schedule your Complimentary Consultation with our Team and one of our doctors! Contact us in Vero Beach today to start your journey toward a healthy mouth and the smile of your dreams.
Voted "Best Dentist"
OFFICE HOURS
​Please feel free to give us a call or stop by anytime if you have a question or would like to schedule an appointment.
3036 20th St. Vero Beach, FL 32960
Phone:
(772) 212-1300
Limited Time Offer
Complimentary Consultation
​​​​​​​Or 2nd Opinion
Includes Exam (D0150) And X-Rays (D0330)